Admit it, this just made your day! (Thank you Tim Fall!)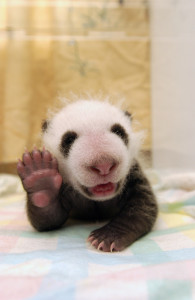 I follow a few other blogs and enjoy the teaching I find there. I thought I'd pass this one along to you today and let you enjoy what Mel Wild has to say in his post:
Confessions of an unbelieving believer
"What do you do that an atheist can't do?" This was the beginning of a conversation I had with God a few years ago. Did you ever notice that whenever God asks you a question, He's not looking for information? Actually, it's usually the beginning of revelation…for me. And I was about to get a big one… Read More…
Have a blessed week looking for opportunities to serve others as we honor our Father!